Team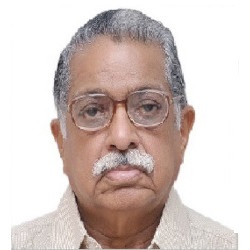 Hon. Adviser ST Methodologies
The Advisory services in Simulation Training Methodologies at SEM Trainers & Systems are headed by Vijay R Asrani. Qualifying in Electrical Engineering from the University of Pune and in Industrial Electronics from the University of Mumbai, Vijay Asrani spent his initial decades with M/S Larsen & Toubro Ltd,(An Indian Conglomerate), Siemens India Limited (Indian Subsidiary of Siemens AG Germany) and as a Consultant to GITCO Ltd (Consortium of Government of India and Government of Gujerat Financial Corporations), which was followed by a successful decade in State-of-the-Art Technology Marketing and Training for special purpose Equipments and Systems, hitherto little known and used in the Indian Industrial, Space Research and National R&D sectors.
Mr Asrani spent some years with Long Range Planning Systems (LRPS), where he personally conducted over 2500 detailed and incisive Engineering, and Techno-Legal Audits, Environmental and Safety Audits and Life Cycle Analysis and Studies for a very wide range of special machineries, equipments and processes in the Petro-Chemicals, Refineries, Heavy Engineering, Food and Drugs, Fertilizers, Pharmaceuticals, Heavy Electricals Electronics, Textiles, and Plastics Industries.
His interest in Teaching and Learning Methodologies attracted him to take up several assignments as a Visiting Faculty for several Institutes under the University of Mumbai, in the subjects of Engineering Materials, Instrumentations, Work Study and Industrial Processes, Reliability Studies, Manufacturing Systems and Inventory Managements. The Department of Technical Education of the Government of Maharashtra, assigned him the task of Paper Setter and Examiner for the Course, "Diploma in Industrial Engineering" for the Board Level Examinations. This period also saw him serve as a Proctor for the Quality Certification Programs of the American Society for Quality.
As Advisor-Simulation Training Methodologies at SEM Trainers & Systems, now for over a decade, Mr. Asrani has been instrumental in training personnel in the Selection, Use, Maintenance of over Two Thousand different types of Medical Simulation Systems and Manikins. preparing Standard Operating Protocols for enhanced acquisition of Medical Skills and in the Design, Layout and Effectiveness of Medical-Clinical Skills Laboratory Techniques.
Effective from July 1, 2017, both Mrs Asrani and Mr Asrani have handed over the reins of the Firm to Mr Shyam Gajrani. Both are now available only in a Hon Advisory capacity on The Role of Clinical Skills Laboratories in Simulation Training Methodologies. They can be contacted on 9422544284 and 9423518416 respectively.
SEM Trainers & Systems owes its initial years of focus, direction and growth, to the quiet, dedicated leadership and vision of its Founder and Chief Executive, Ms Deepa V.Asrani.
Having qualified as an Electronics Communications Engineer from the University of Mumbai, Deepa Asrani spent her initial decade with M/S Asea Brown Boveri Limited, the Swiss multinational conglomerate in Electrical and Electronics Equipments. Her subsequent decade with M/S ETTDC Limited (A Government of India Public Sector Organization) and Swadeep Instrumentation (A Specialist Firm Marketing High Technology Instrumentations) fine honed her experience in the marketing of State-of-the-Art Dedicated-Automated Electronic Test equipments, Instrumentations for Environmental Chemistry, Microwave Chemistry, Environmental Physics and Peripheral Test Systems.
For a short span, she conducted dedicated assignments with Long Range Planning Systems (LRPS), a Think Tank, specializing in Learning Methodologies, and in Engineering and Technical Audits and Life Cycle Analysis of Heavy equipment's and Processes. Her years with LRPS marked her quiet transformation as an Entrepreneur founder of SEM Trainers & Systems in 2003.
Self trained in HRD processes, Ms Asrani brings to SEM Trainers & Systems a quiet, dedicated Work Horse Philosophy, a Work Ethic that has been the foundational strength for SEM Trainers & Systems and all its personnel.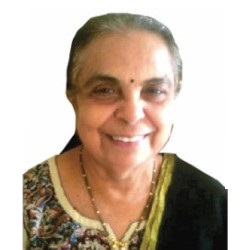 Founder & Now Hon. Adviser Operations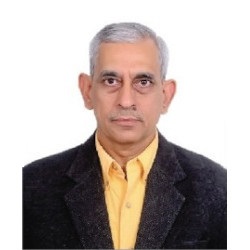 Qualifying as a Mechanical Engineer, Mr Moorjani has had over two decades of incisive and extensive field based experience, first as a Service cum Trouble Shooting Engineer, in High capacity High Powered Diesel Generator Systems, with Cummins India Ltd, then in All India Sales and Training of DG Sets, as Regional Manager, notching several "firsts" in his career at Cummins.
As a free lancing Consultant in Sales and Servicing of Medical Manikins, since from 2005, Mr Moorjani brings with him a unique cornucopia of skills in Electronics, Bio-Medical, Mechanical and Electrical Engineering applications very dynamically applied in, Sales, Marketing, Training and After Sales-Servicing of Manikins, covering North India based in Delhi, Western India based out of Mumbai and later from Vadodara, and Eastern and North East India, based out of Kolkata, during the period 2005 till date
Mr. Moorjani contributes extensive skills required during Sales with Government Bodies, Armed Forces, and Large Corporate Hospitals.
A quite versatile and no nonsense approach to Sales and Servicing, Mrs. Moorjani brings wide expertise in Tele Marketing and Sales, wherever based during her stint of service at Mumbai, Pune, Kolkata, Delhi, Vadodara. Qualified in BA Hons with Economics, Mrs Moorjani provides several back office supports to SEM Trainers & Systems.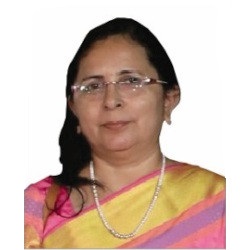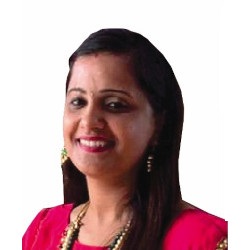 Manager Technical & Training
A Professional, qualified as Masters in Physiotherapy, specializing in Orthopedics and Bio-Physics of Sports Injuries, from the Rajiv Gandhi University Mangalore with extensive field experience at Subhecha Hospital at Vadodara as a Treatment Consultant in Orthopedics, Dr. Mrs Gajrani brings eminent experience to SEM Trainers & Systems in a wide range of Medical disciplines to promote "Clinical learning in Human Anatomy, Dynamics of Bio-Physics, Injuries and Casualty Care, Trauma Management, employing Simulation Methodologies.
As a Lead Technical Consultant, Dr Mrs Gajrani provides the optimal recommendations for "Protocol based Simulators" either as a single unit or as a part of a Clinical Skills Laboratory
Effective from July 1, 2017, Mr Gajrani now heads the reconstituted firm, from their operational base at Valsad (Gujarat). An early hands on exposure and training lasting for about a decade, in Intensive Workshops, Installations, and Trainings in a very wide range of Manikins and Simulators, with SEM Trainers & Systems, across India, provides the necessary grounding experience, backed up and supported by formal qualifications in "Bachelor of Mechanical Engineering" from South Gujarat University and fine honed with a Masters in Business Administration with specialization in Industrial Marketing, from the Sardar Patel University Surat. Short but important stints of high intensity exposure to Corporate Culture, in specialized Marketing Methodologies first with Pon Pure Chemicals Pvt Ltd, (An Indian MNC in Specialty Chemicals) and later with Essar Oils Ltd (An Indian Corporate in Specialty Lubes and Fuels), provided the professional exposure necessary to market, "Disruptive Technologies in Medical Simulation and Training" at SEM Trainers & Systems.
As Director Marketing at SEM Trainers & Systems, now for over three years Mr Gajrani has provided necessary and vital realignments of priorities and directions to create a cogent and effective strategy to maintain a "pioneering status" in a market of "Disruptive Technologies in Medical Simulation", a strategy directed to provide a quantum and paradigm shift in Medical Simulation.
Mr Shyam Gajrani can be contacted on Cell : 8849563724 and on email sem@semtrainers.com.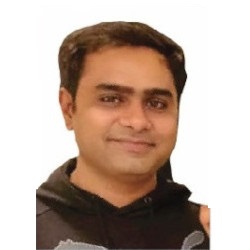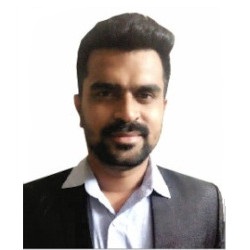 Based out of Surat. Qualified as B.Com self employed entrepreneur and expertise in marketing of Medical Nursing Instruments Aids, Accessories and Gadgets, in the states of Gujarat, Rajasthan and MP. Markets Manikins and Simulators amongst other Medicals since last 8 years.
B.Com LLB, by qualifications and Based at Ulhasnagar, a suburb of Mumbai, Mr Budhrani covers Sales and Servicing of Manikins in the extended territory of Mumbai, Navi Mumbai, Panvel Raigad Dist and Pune. Mr Budhrani bears professional competency in Installations of Medical Simulation products.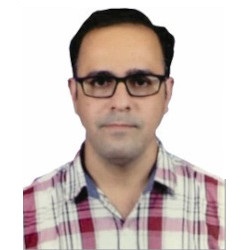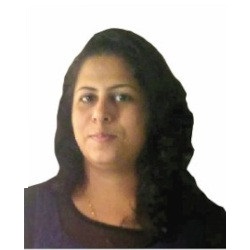 Manager lead Generation & Advert.
Qualified as M.Com, provides expertise in Tele Marketing and Digital Marketing and Sales leads and provides key back office supports to SEM Trainers & Systems.