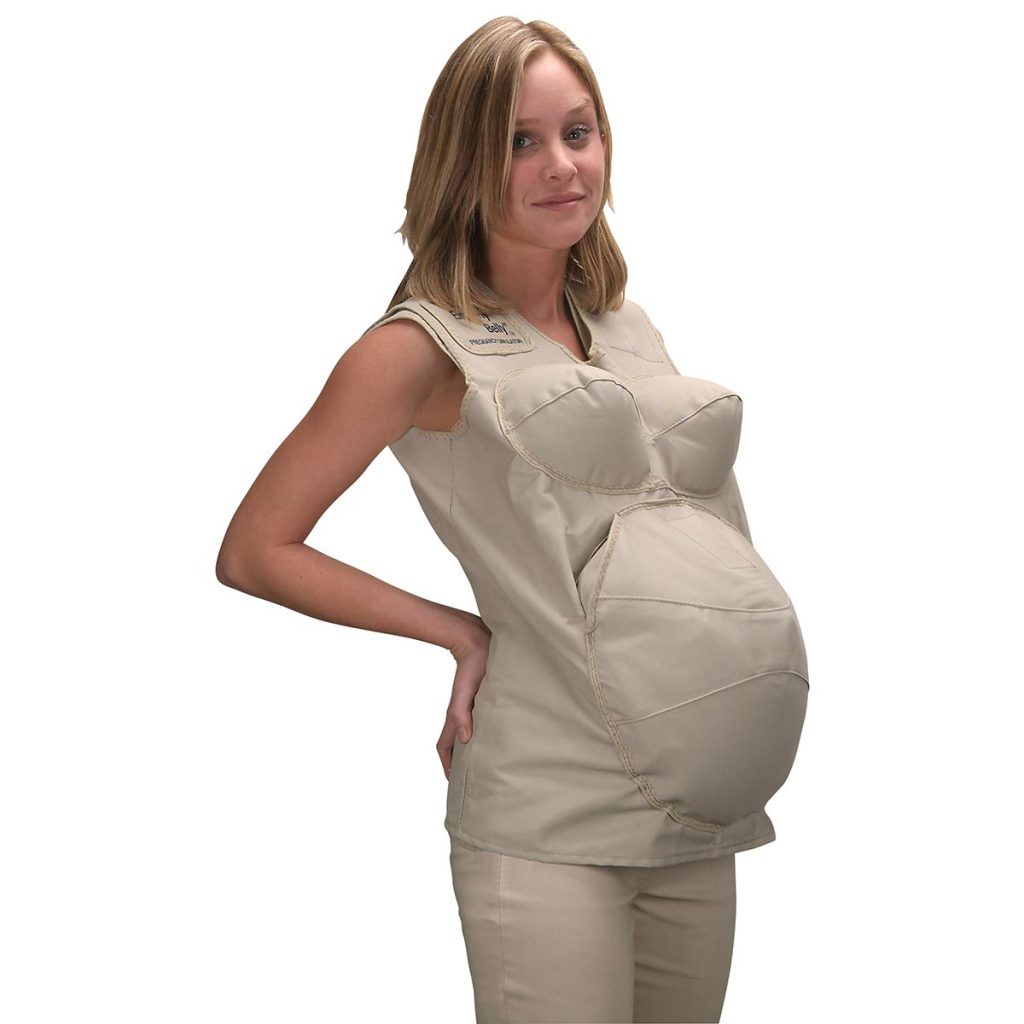 Description
This unique pregnancy simulator will allow both female and male wearers to experience first hand over 20 symptoms and effects of being pregnant. Through the use of a rib belt and the strategic positioning of various weighted components the Empathy Belly simulates many of the physical and emotional effects of being pregnant. This hands-on garment is a wonderful teaching and learning tool not only for fathers-to-be but also for teenagers in sex education courses. The benefits for the expectant fathers can range anywhere from giving real understanding and awareness to how pregnancy is effecting their wife to bringing couples closer together. For teenagers the Empathy Belly provides a tangible example of what it means to be pregnant.
The Empathy Belly includes the following:
One Torso Garment
Two (2) Pregnant Breast, Inserts
One Custom Rib Belt
One Vinyl Belly Bladder containing one 2-lb. Weight
Two (2) 7-lb. Weights
One Safety Holding Tray
One 6-lb. Bladder Pouch
One Maternity Smock
One Science-based Manual and Laminated Flashcard
One Instructor Training DVD
One Laminated, Color Poster on 3rd Trimester of Pregnancy
Thirty (30) Informed Consent Releases
One Bottle Water Conditioner
One Vinyl Repair Kit
One Nylon Tote Carrying Bag
The Embathy Belly fits most women, men of small stature, and most teenage girls and boys, ages 12 to 18. It should not be worn by anyone weighing less then 100 pounds. For a larger size see W99997.